A Christmas Tree on the Green for 2018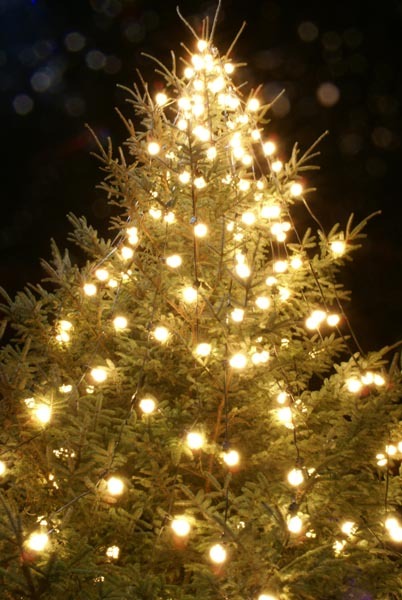 The Grimsargh Christmas Tree has been a moving entity and a bit of a saga over the years. For some time local business folk were able to support us – with either the provision of a tree, or the siting of it.
However, in recent years this hasn't been so easy – shortage of trees being one particular problem!
So we have been discussing and evaluating options over this year and concluded the best route forwards is to "go for it" and aim to get a Christmas Tree on the Village Green. There are various issues involved in that – there is no ready source of power being one and the City Council owning the land being another.
Solar lighting has come on leaps and bounds in recent years, so that is easiest way to address the power issue. We had started looking into sourcing lights and a tree ourselves, but first had to seek permission from the City Council.
Their stance is that they will only allow a tree if they provide and site it themselves. Health and Safety concerns being one of the reasons cited.
We did give a communal "sharp intake of breath" when we heard that the costs for that would be in the region of £2,500 for the first year, falling to around £800 for subsequent years. This did seem somewhat pricey for the initial installation, but we recognise that it should mean they put in robust infrastructure to support the tree, which we viewed as an investment to cover many years to come.
There is one, small silver lining to the various housing developments that are going ahead in the village – we get an amount of "Community Infrastructure Levy" for those and it is from those funds that we can pay for the tree.
So – all being well this year we will have a substantial tree to be proud of, on display in the heart of the Village. We shall give out details of a "Switching on the Lights" ceremony we will hold, once we have firm details of when the City Council will complete the installation.