This page is to provide snippets of images into the Grimsargh in times gone by and sources of information on the history and heritage of the Village. If you have any items that might be of interest for this page then please email them to The Clerk.
Website for the Lancashire Online Parish Clerks - Grimsargh - contains information on banns and marriages within the parish for the period of 1875 - 1900.
Details of the history of Grimsargh Village Hall - the fund-raising and dedication required to build it can be found on the Village Hall Website.
The following are some links to websites and documents that those interested in the history of the area may find useful:
The above are links into chapters of "A History of the County of Lancashire" by William Farrer and Brownhill. The rest of this publication is also accessible on the British History Online site.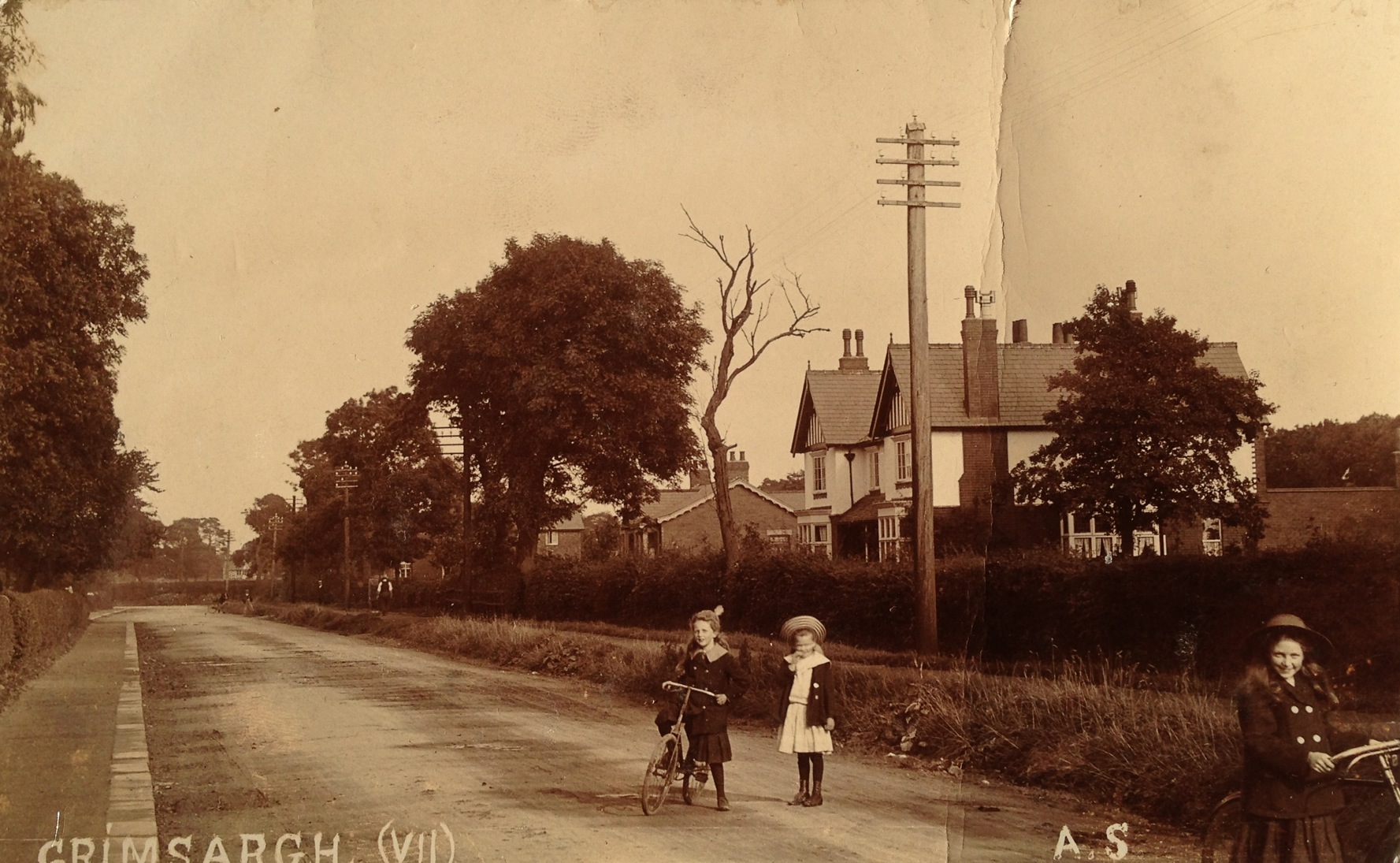 This charming picture was emailed through to us by a local lass, Sally Gorton, who's mother-in-law came across it while looking through some old paperwork. Can you tell where it is? Looks very different these days...
Have you any similar items of interest you'd like to share with Grimsargh residents? If so, email them through to eileen.murray@grimsarghparishcouncil.org.