Approved - New Affordable Housing Development
We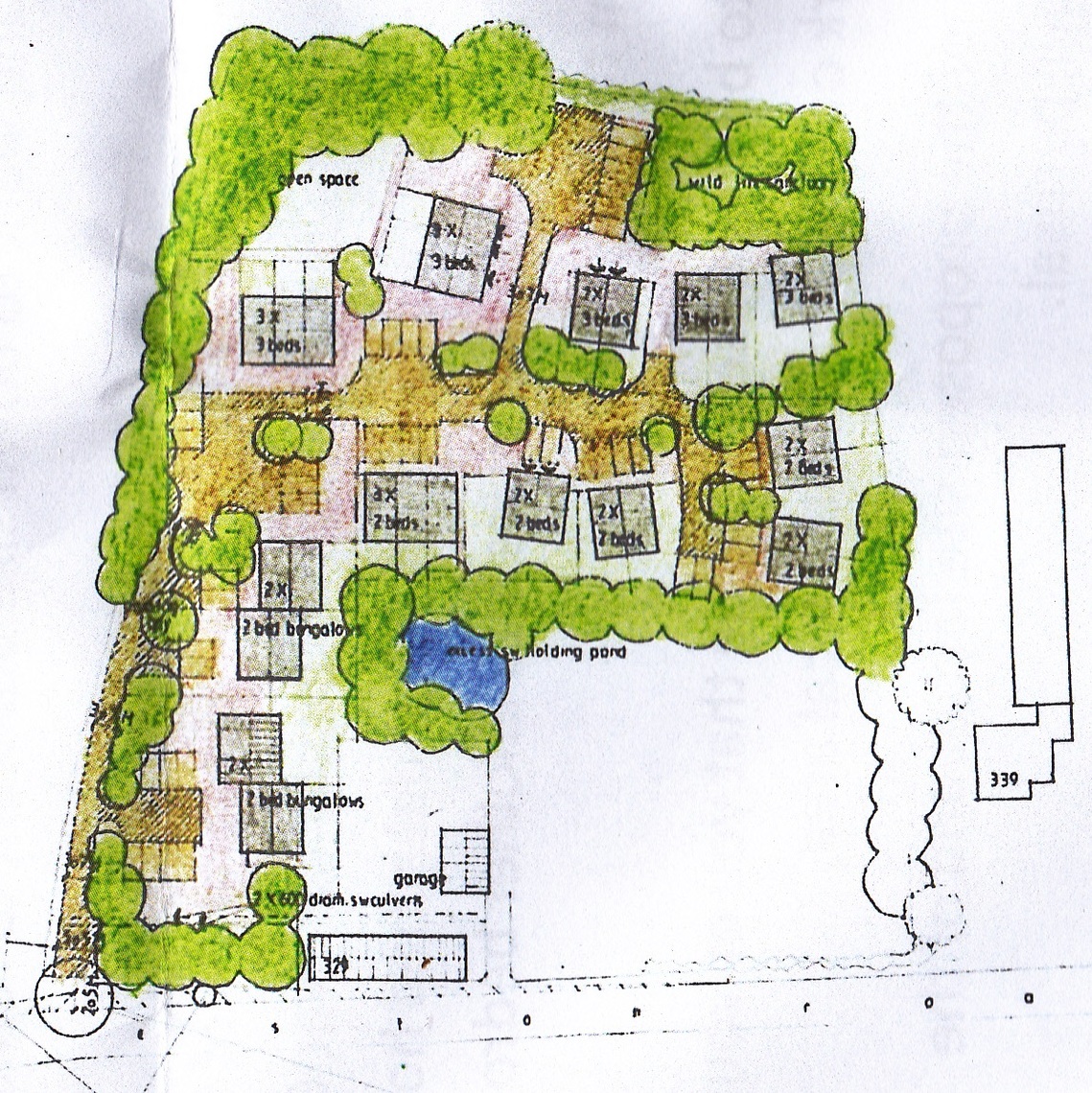 We first reported on this development, as outlined below, in November 2017.
The proposal was modified in layout and housing numbers before going to planning, moving to be for up to 30 homes and with some small changes to the housing types. Full details of the revised scheme and the rest of the planning documents can be seen on the City Council website. This development was approved by the City Countil's planning department on 5th March 2019.
MAIN TEXT OF ORIGINAL ARTICLE:
Most of you resident in Grimsargh will have received notification of a proposal being considered to build 27 houses, on land behind 329 Preston Road, at the north east tip of the village. You can download the consultation letter here. As described in the letter, the scheme is targeting affordable properties. 4 are to be bungalows, for over 65's and there is to be a condition on all the properties that anyone interested in purchasing one must live or work or have lived in the local area - or their family do.
This is just an initial consultation on behalf of the land owner and the architect involved in the scheme – both local residents. No planning application has been submitted, so the Parish Council are not, as yet, considering any application.