Grimsargh Wetlands is now Ours!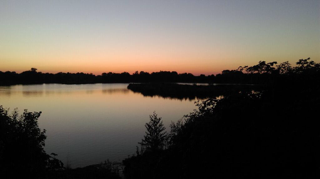 The sale of the Wetlands site by United Utilities to Grimsargh Parish Council was completed on Friday 10th February 2017. Now the hard work begins! We have an initial proposed programme of work and an identified potential contractor to carry it out. We also need to progress the establishment of the Charitable Trust that will manage the site in the long term. We already have a few keen individuals who have expressed an interest in becoming Trustees of this Charity. We need to swell those numbers with a few more willing and able persons.
This Trust is going to be responsible for the safe and effective management of the Grimsargh Wetlands, maximising the value and potential of this wonderful asset for Grimsargh and the surrounding areas.
Becoming a Trustee is not a trivial consideration, but nor is it something to be feared. There is a wealth of advice and information on the web about how a charity should be well run and there are people in the village with considerable experience who will be on hand to advise and provide support, should that be required.
This is a new Charity, in the process of being established. Governing documents are being drawn up.
The Parish Council have studied models for charities and selected the Charitable Incorporated Organisation (CIO) as the most appropriate. This is a relatively new form of organisational structure that combines the legal aspects of a charity with that of a limited company – giving the associated protection for the Trustees that brings, without the requirement for duplication of reporting.
It is anticipated that the required number of Trustees will be 5-9, with 7 an ideal. An odd number is advisable, for ease of voting – always ensuring a majority can be achieved.
The Roles of a Trustee and the Skills Required
"The Essential Trustee" – the Charity Commission's document that describes in details the roles and responsibilities of a Charity Trustee in the UK is available to download here. There is also a wealth of additional information and support available on the Charity Commission's website.
There are three essential roles that will need to be carefully appointed - click on each below to bring up a Job Description (JD) for the ideal candidate:
In addition to the skills outlined in those JDs, there are other skills that would be valuable among the Trustees:
Experience of managing contracts and contractors - the intention is that a proportion (initially possibly the majority) of the "hard" maintenance work will be done by contractors. Not an essential requirement - everyone can learn in the job, but would definitely be advantageous.

People skills – the Board of Trustees will be working with volunteers to: carry out some of the simpler maintenance activities; acting as marshals for the site – carrying out routine inspections and checks to review maintenance requirements; hosting visits – by local groups, colleges and schools, together with members of the general public. There will also be the membership to be established and managed. These will all require good "people skills" on behalf of at least some of the Trustees.

Team-working – as a group the Board of Trustees will need to be able to work together, listen and co-operate with themselves, the membership, potential funders and the public.

Bid-preparation / funding. Initially the essential remedial and maintenance work will be funded from payments from the Parish Council out of the dowry fund handed over by United Utilities. However, this fund is finite and in order to maximise the potential of the site, larger projects will need to be financed and the duration of the dowry funds should be extended by attracting income both from membership fees (anticipated to be a relatively minor income), grants and donations. It would be highly beneficial if at least one of the Trustees had experience in bid-writing, or was willing and able to actively seek to acquire those skills.

PR/communications/marketing - it is important that we don't only have this wonderful asset within the Village, but that it thrives and people know about it. Good communications and marketing will also be essential in order to optimise the opportunities for attracting funding and grants. Someone with web expertise would be an advantage, though not essential, as these skills can be bought in.
If you are interested in becoming a part of this wonderfully exciting project - either as a Trustee or one of the volunteers - then please get in touch with our Clerk, Sue Whittam. If you think you could fulfil one of the three defined Trustee roles outlined above, let Sue know.