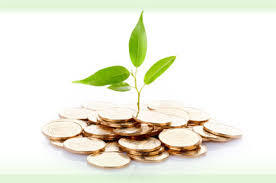 We have been advised of grant funding that is available from Persimmon Homes (who completed The Hills estate). As well as passing on the details of their two funding pots, we have also given links to other sources of available grants, including those specifically for charities addressing COVID-19 issues.
Persimmon
They have two pots, specifically aimed at the under-18s and people aged over 70.
Building Futures
Persimmon's Charitable Foundation recently relaunched its Building Futures scheme for 2020. As part of its sponsorship of Team GB, Persimmon will donate more than £1 million to support children in sport, health and education.
They are calling on local groups within this area which support children to apply. It can all be done online remotely at www.persimmonhomes.com/building-futures.
Community Champions
Persimmon's Community Champions initiative has run since 2015 and gives away £64,000 every month in single donations up to the value of £1,000. So far over £3.5 million has been donated in the UK.
Persimmon has decided that from April 2020 all funding will go directly to groups supporting the over 70s. If you know of any, can you let them know that funding is available? Again, they can apply online at www.persimmonhomes.com/community-champions
Rural Services Network
This group does a great deal on behalf of those living in rural areas - which is best learned by spending sometime browsing their website.

One of their services is a collation of grant funding available in the rural areas - and here is a link to the April edition of that.
It is quite comprehensive, but not fully inclusive of everything available.
Lancashire Environmental Fund (LEF)
This is a body responsible for distributing Landfill Tax to charitable organisations and groups in this area. It has already provided significant funding to Grimsargh Wetlands Trust.
The criteria are clear and there is a "two-stage" application process to make it easier to find out if you might qualify before doing all the considerable work required for a full application.
You can find out about LEF here.
Boylton, Houghton And Farrington Charity
This is a very local charity, with the Object of "the prevention and relief of poverty in the village of Grimsargh, Lancashire". Registered Charity No 224153. The easiest way to find out more about this grant is via our City Councillor, Ron Woollam, who is also a Trustee. See contact page.
Educational Foundation of John Farrington
Another local charity which makes grants "to qualifying persons or groups of persons to advance their education (social and Physical), but not for post graduate studies." Full details, including how to contact them can be found on the Charity Commission Website.
Grimsargh Parish Council
Of course your Parish Council can also award funding to local groups - see our Small Grants page for details.
Do you know any others?
We know there are other grant schemes other than those listed and in the links above. Please let us know of any you are aware of that might be particularly appropriate for Grimsargh residents or local groups and we will add them to this page. Email our Clerk, Sue Whittam: clerkgrimsarghparishcouncil@gmail.com