What it is About:
In 2010 we invited groups and individuals to "adopt" one of the planters around the Village. A light-hearted competition was devised and the scheme has proved very enjoyable. There have been some changes of ownership and the current "parents" are given below.
2013 Planter Photographs
The Winners (in ascending order):
| | | |
| --- | --- | --- |
| | | |
| The Other Entrants: | | |
| | | |
| | | |
2012 Competition Winner
Fabulous planter on a 2012 theme from the Gardening Club: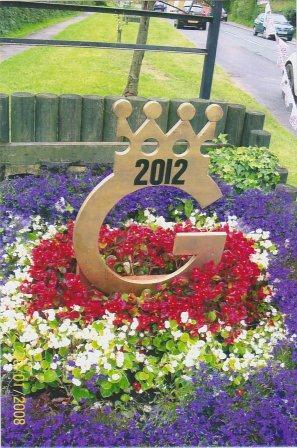 The 2013 planters will be judged towards the end of July/early August and results will be posted here.
If you would perhaps like to take on the care of the planters in future, contact our Clerk, Sue Whittam to register your interest.
Planter Locations and 2013 "Owners":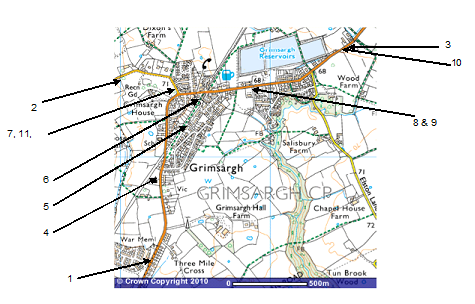 Sloping "Welcome to Grimsargh" Signs
1 Longridge Road – west side, by the Hills. Field Day Committee
2 Whittingham Lane, south side. The Cricket Club
3 Preston Road, south-east side, near Boundary Cottage. The Gardening Club
Rectangular Troughs
4 By bus-stop, Preston Road, west side, near St Michaels Church. Eileen Murray
5 Along Railway Walk between the skew bridge and the Plough – nearest to the bridge. Parish Council
6 As above – nearest to the Plough. Parish Council
7 Large square, on the green. Grimsargh Players
8 Next to the Village Hall, left-hand side. Peter Croft
9 NEW – yet to be constructed, next to the Village Hall, right-hand side. Grimsargh Pre-School
10 Preston Road, west side, opposite Boundary Cottage, a little south of the "Welcome to Grimsargh" sign. Grimsargh St Michaels First Brownie Pack
Grimsargh Green Sign
11 Planter beneath this sign. Peter Croft
Half-Barrels
The half barrels in the centre of the Village did not get adopted as part of the scheme, but are being maintained by the Parish Council.